TIC TAC – LITTLE ADVENTURES
In a great big world, dare to be little. And with a little effort, you might have a lot of fun… I know I certainly did directing this live-action campaign for Tic Tac with The Martin Agency. Our journey began in the edit suite where we crafted the humor, tone, and timing of each Little Adventure with storyboards. Once we were all laughing, I knew we were ready to start production. With the boardomatics as a roadmap, we were able to determine which props and sets we would need for the shoot. There was just one catch: we were required to use real Tic Tac mints, which are only about 3/8" x 1/8". They really are little!
So we partnered with my heroes Nix + Gerber, maestros of miniature dioramas, who broke out the magnifying glasses and crafted four unique sets including the Ocean, Grand Canyon, Niagara River, and Mars. We were able to capture each pill-based stunt by looking through the snorkel-like tube of a borescope lens. Yelling "cut!" at the end of each take was replaced with laughter and applause – a sentiment that carried us all through post-production and into the world. The great big world.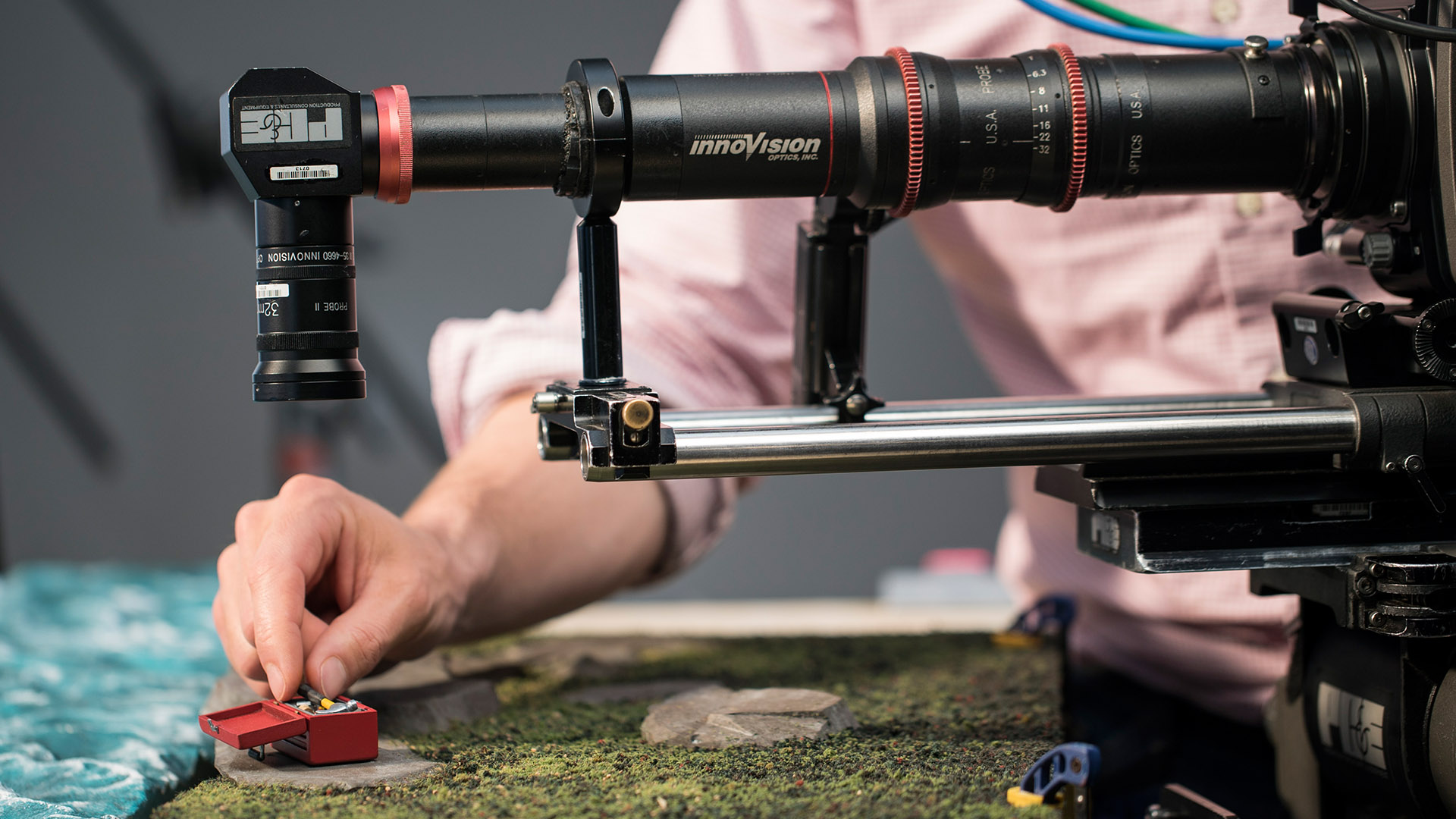 CREDITS
Client: Tic Tac
Agency: The Martin Agency
Director: Jeff Boddy
Production Company: Hue&Cry
Creative Director: Magnus Hierta
Executive Producer: Joe Montalbano
Producer: Colleen Hopkins
Production Coordinator: Abbey Reddington
Storyboard Artist: Timo Prousalis
Assistant Editor: Andrea De Leon
Designer: Shannon Rollins
Motion Designers: Liam Ward, Andrea De Leon, Timo Prousalis
Miniature Dioramas: Nix + Gerber
Live-Action Shoot: The Branching
Executive Producer: Lucas Krost
Producer: Alexandra Krost
Director of Photography: Thomas Bingham
Production Coordinator: Adela Strove
1st AC: Tony Summerlin
2nd AC: Jack Payne
Media Manager: Rex Teese
Gaffer: Chris Thompson
Key Grip: Mike Flinn
Swing: Patrick McLynn
Production Assistant: Alex Delarosa
Hand Model: Eric Rohnacher
Post-Production: Running With Scissors
Head of Production: Brian Creech
Executive Producer: Brett Alexander
Business Manager: Tracey Malkie
Lead Flame Artist: Chris Hagen
Editor: Danny Reedy
Assistant Editor: Brian Gregory
Colorist: Drew Neuhart
Flame Artist: Ashby Wratchford
Flame Assistant: Paul Wiederholt
Music & Sound Design: Tiny Lion